Manufacturing & Industrial Cleaning
Corporate Clean Property Services provides cleaning services to many different manufacturing and industrial clients, each with its own specific requirements.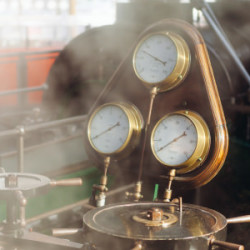 Your Trained and Knowledgeable Cleaning Team
Our excellent technical knowledge ensures that standards across a broad range of services are achieved and maintained from very greasy environments such as steel manufacturing sites, to the cleanest and virtually spotless controlled environments of technological and food manufacture.
Cleaning of these types of facilities needs to be tailored to each business and we work with you to provide the best possible plan. This often involves a site evaluation to determine the scope of the business and to provide recommendations of services. In order to minimise any impact on factory production, we work around your business.
The industrial cleaning staff of Corporate Clean Property Services is not only trained in your requirements so to deliver a high quality of service, they are also chosen to fit in with your working culture as they often work alongside your workers.
Corporate Clean Property Services provides an extensive range of factory and industrial cleaning services across all industries. Whatever your requirements, Corporate Clean Property Services can assist you in maintaining your industrial site and manage all your cleaning requirements at a cost effective price.
Professional Industrial Cleaning Services
Factory and industrial sites require particular attention for adherence to OHS&W requirements, ensuring that clean and hygienic facilities are provided to workers. Often unclean amenities mean unhappy workers and lower productivity rates, so it is important that a clean environment be maintained.
Food manufacturers are subject to stringent regular audits, and paper trails of inspections and records are extremely important in these environments. Corporate Clean Property Services are very experienced in providing cleaning to food manufacturing facilities requiring HACCP (Hazard Analysis and Critical Control Points) accreditation.
For factories and facilities that operate 24/7, preventative maintenance is critical and cleaning is top priority. Dirty environments often require specialist equipment such as ride-on floor sweepers and scrubbers. This enables thorough routine cleaning of high traffic areas which are vulnerable to deterioration at a much faster rate than regular office floors.
By collecting schedules of shifts and liaising with you regarding access to certain areas, we are able to provide optimal cleaning and maintenance with minimal disruption to your worksite.