With its Head Office in Adelaide, Corporate Clean Property Services has become synonymous with quality and innovation in the cleaning and property services industry. Founded in 1991, the company has undergone a constant evolution in response to the changing needs of our clients and the markets, and has matured into an industry leader for quality of service delivered and fairness in price.
Corporate Clean Property Services has specialised in tailoring cleaning systems and services to the requirements of many industries for over 24 years. As a result we have a wealth of experience, technical knowledge, and expertise across a broad range of industries and businesses.
We believe in a localised workforce with good communication skills
We continuously reinforce our culture, methods and systems
We strive to find the best fit cleaners to suit the site conditions
We believe in onsite training so that cleaners understand what is required
We believe in continuous inspections to monitor quality
We support our cleaning staff with technical expertise & back up
We provide specialised equipment where required
We place strong emphasis on the hands-on management of accounts
We believe in paying our staff fair & reasonable rates of pay
We price contracts to achieve outcomes, required by clients
We continuously look at new innovative methods & systems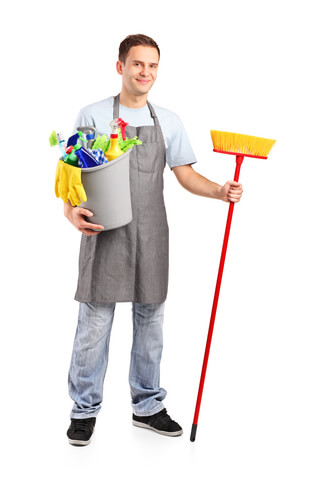 WE HAVE WON NUMEROUS AWARDS OVER THE YEARS FOR CUSTOMER SATISFACTION AND EXCELLENCE INCLUDING:
Workcover Corporation Safety Awards for Occupational Health & Safety Excellence 6 Golden Service Awards for innovation and customer satisfaction, in hospitality/leisure, commercial offices 5,000m² – 10,000m², education, commercial offices minor, healthcare/hospitals.
Management Team
At the heart of our business is an experienced management team, who bring many years of industry experience and expertise to all aspects of our cleaning contracts.
JARED CANDIDO
GENERAL MANAGER
Jared joins our team after successfully overseeing operations for a Group of Companies in the manufacturing, warehousing and logistic sector. Employing approximately 400 employees. He has 10 years' experience within a Multi-National FMCG Company ranked within the top 10 strongest Brands internationally. He has a Bachelor's Degree in Economics and Business Management to back up his work experience. "I aim to work closely with my team as well as our Clients, to ensure that we achieve long term sustainable business relationships that are mutually beneficial to both parties. Let us take on the challenge of ensuring a clean, healthy and comfortable environment for your staff to work in. This lets them get on with what they are good at and lets us focus on what we are good at."
STEPHEN MILLER
BUSINESS DEVELOPMENT MANAGER
Stephen brings a young energetic go getter vibe to Corporate Clean Property Services. Along with his Bachelor's Degree in Business; his prior experience in running his own business displays an exceptional amount of relationship management and business development knowledge. He is an extremely passionate Team Member whose main priority is to ensure every clients' satisfaction on service and most importantly quality.
ANTHONY QUADLING
OPERATIONS MANAGER
Anthony has vast experience as an Operations Manager across multiple industries. Having successfully managed projects in the fire industry, he made a move across to a Flooring Industry which gave him his first insight into understanding the technical requirements for the care and maintenance of various surfaces. His expertise was further developed when he joined one of the largest Australian commercial cleaning chemical manufacturers, specializing in not only commercial cleaning chemicals but also treatment of all surfaces and technical cleaning requirements. All of this experience and training he now applies both his technical knowledge and experience to our customers.
TAWANDA MUTANDWA
FINANCE AND ADMINISTRATION MANAGER
Tawanda has a wealth of experience in all aspects of Financial Management with a focus on improving efficiencies and providing stakeholders with reliable and relevant information. He is the friendly face of Corporate Clean and interacts with our loyal customers to ensure that their business dealings with CCPS are seamless and efficient. Tawanda holds a CPA and an MBA from the University of Solusi and is currently studying for his Australian CPA.
HEATHER CANDIDO
AREA MANAGER
Heather has qualifications and experience across a broad range of industries including hospitality, customer service and education. She has a growing knowledge of the cleaning sector and focuses on customer interaction and a commitment to long term client satisfaction.
ANCHEN AUTON
AREA MANAGER
Anchen started as a cleaner with Corporate Clean and has worked her way up to her current position through diligence and a good knowledge of our machinery, equipment and operating procedures. Anchen is a valuable member of the team who takes pride in delivering the best professional service.